Tire Technology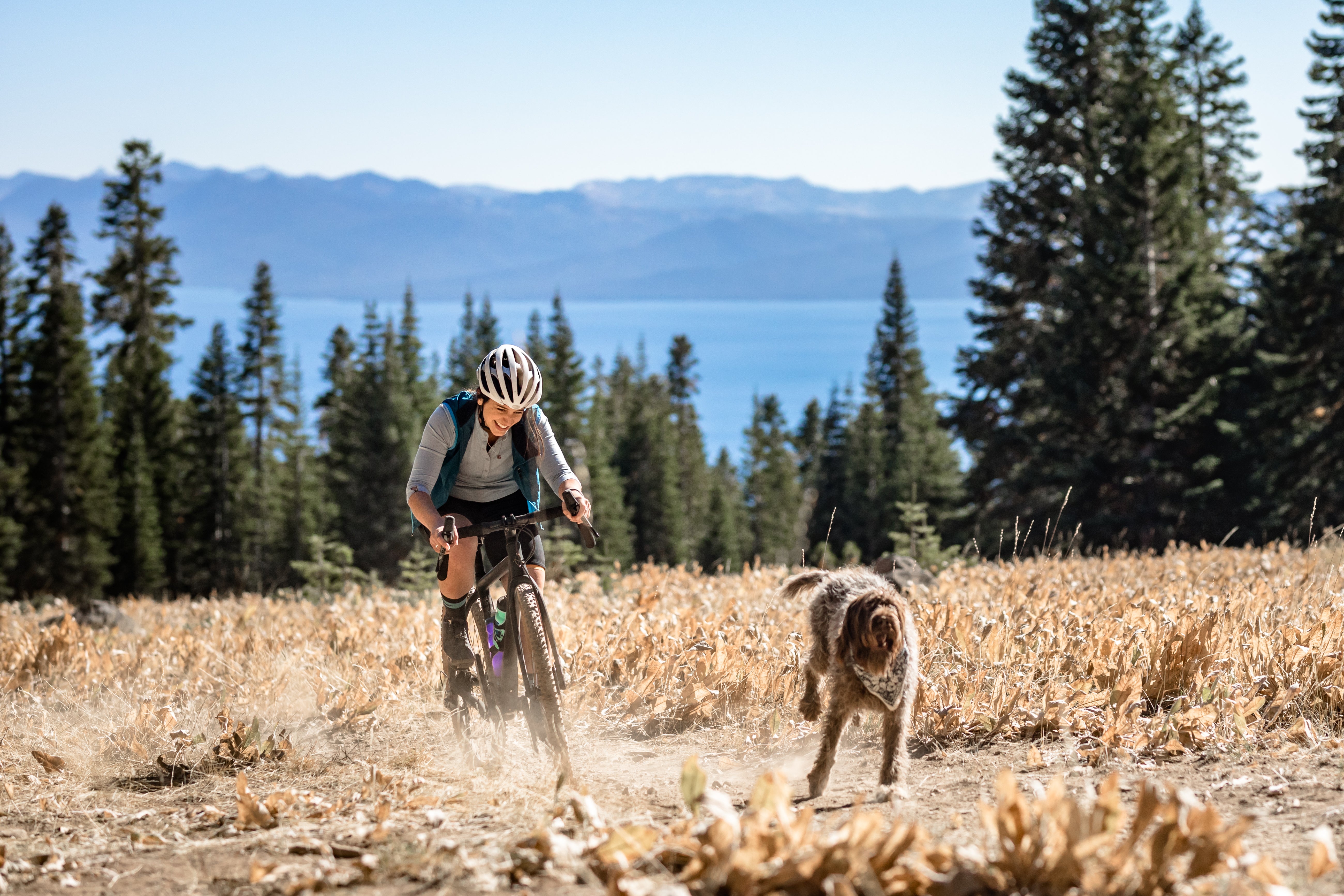 IMPROVING THROUGH INNOVATION
From the world's first 29" tire, the Nano 2.1 in 1999, to the first 27.5+ set up in 2014, to the introduction of Road Plus tubeless in 2016, WTB is constantly improving your riding experience. Whether urban commuting, gravel grinding or enduro sending, we offer a tire to fit every rider's needs. Various compound options, puncture protection layers and casing configurations allow riders to fine-tune what they need out of a tire. For the performance-focused rider, look no further than our tubeless-ready TCS tires. Looking for durability at an affordable cost? Comp and Race tires require the use of an inner tube while still delivering exceptional performance.
EXPLORE TIRE FEATURES
+
+
+
+
+
Our TCS tubeless-ready tires rely on a tubeless bead and sealant-based system to retain air and secure the tire bead on the rim. Comp tube-type tires feature a wire bead that cannot be folded and require an inner tube to be installed within the tire. Race tube-type tires feature a folding bead but still require use of an inner tube.
We offer two puncture protection options. SG2 provides a bead-to-bead puncture protection layer for complete coverage at a minimal weight. Only available on TCS Light tubeless tires. Flat Guard provides additional under-tread material for urban riding where tread punctures are most common. Flat Guard is only available on Comp tires, which require the use of an inner tube.
WTB tires are available with 30, 60 or 120tpi casings. Lower thread counts provide increased durability at the cost of increased weight, while higher thread counts increase tire suppleness and reduce weight. Light casing tires feature a single-ply casing to increase tire liveliness and minimize weight. Tough casing tires feature a dual-ply casing for added durability and support. All Comp and Race tires feature a single-ply casing.
Our unique TriTec (triple), Dual DNA (double) and DNA (single) rubber compounds provide the perfect combinations of traction and durability for your specific riding needs. Most of our high performance mountain and gravel tires utilize our TriTec or Dual DNA compounds for increased traction. Urban tires benefit from the durability of our DNA single compound.
Comp tires feature a wire bead. Race tires feature a folding aramid bead. Comp and Race tires must be used with an inner tube. TCS tires feature a finely tuned aramid bead designed to be tubeless ready.
TIRE CASINGS AND COMPOUNDS
WTB make tires for every rider. We offer 30, 60, and 120tpi casings, multiple compounds, and various puncture protection options. TCS tubeless-ready tires deliver ultimate performance, while also our Comp tires require inner tubes in exchange for a more affordable cost. Refer to the tire user manual for complete details regarding proper usage and compatibility.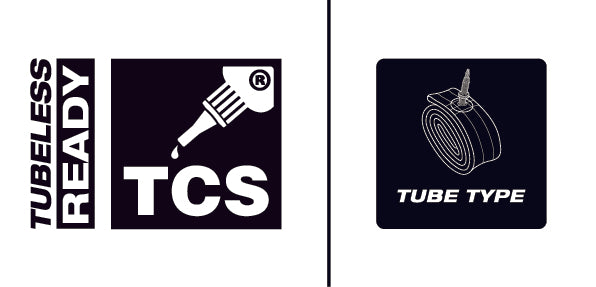 TCS VS. TUBE-TYPE
All TCS tires are tubeless-ready. They feature a TCS icon like the one to the left of this text. You must use tubeless-ready rims, tape and tire sealant to set up these tires for tubeless use. Race tires combine the weight savings of a single-ply casing with the affordability of a tube-type aramid bead. While Race tires feature a folding bead, they still require the use of an inner tube. Comp tires feature a wire bead that is only made for use with inner tubes. Do not set up Comp or Race tires tubeless.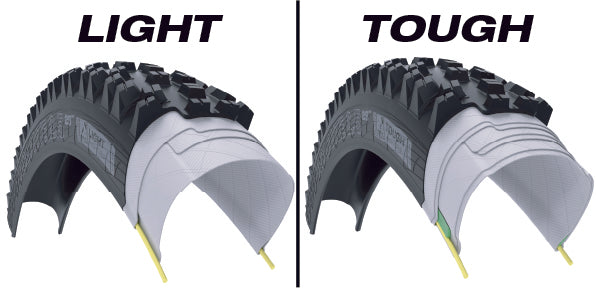 LIGHT VS. TOUGH
TCS Light tires feature a single-ply casing whereas TCS Tough tires are dual-ply. XC and trail riders often choose TCS Light tires for their minimal weights while enduro, gravity and e-bike riders prefer TCS Tough for the additional durability and cornering support. Some riders opt for TCS Light on the front where weight is more noticeable and TCS Tough on the rear where a burlier tire is beneficial. Most of our TCS Light mountain tires feature SG2 technology, which provides a protective nylon insert spanning the entire sidewall to provide extra puncture protection without the weight of a dual-ply casing.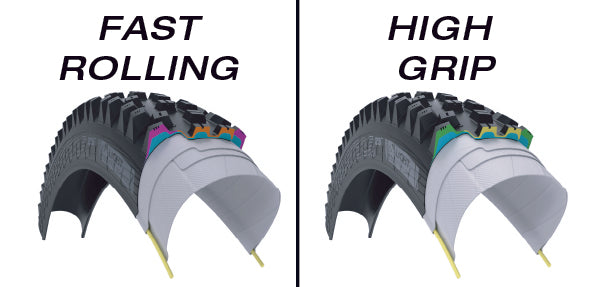 FAST ROLLING VS. HIGH GRIP
Fast Rolling tires feature a fast and efficient centerline (shown in orange) compound, paired with a softer, but still efficient, compound for the side knobs (purple). Fast Rolling tires prioritize speed and efficiency above all else. High Grip tires feature noticeably softer centerline (yellow) and side knob compounds (green) to increase grip and confidence. High Grip tires prioritize traction in all conditions.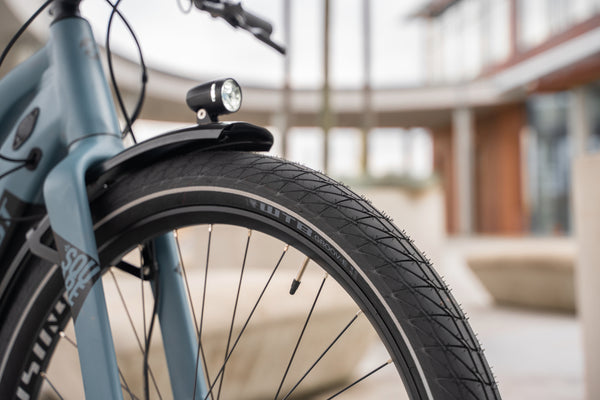 30, 60, OR 120 TPI
TPI is an abbreviation for "threads per inch." The higher the tpi, the thinner and lighter the casing will be. 30tpi is our thickest casing option, providing the most durability, which ends up weighing the most but costing the least. 120tpi is our thinnest, lightest and most supple casing. 60tpi is our most common casing option, as it provides mid-level protection, durability and ride quality at a modest weight.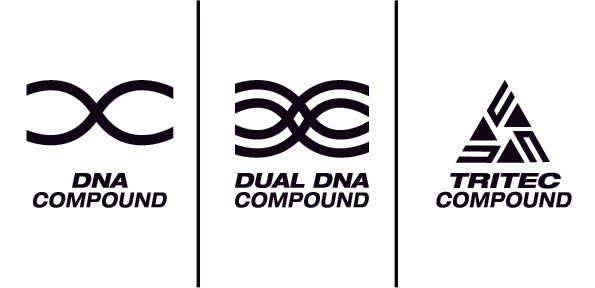 COMPOUNDS
The more layers of rubber present in the tread, the better control we have over the ride characteristics. TriTec compound features three layers to provide optimal levels of traction, support, and durability. A base of high durometer rubber supports the entire tread and is capped by medium stiffness center knobs and softer side knobs. Dual DNA features two compounds to provide an efficient centerline with softer rubber side knobs. DNA compound uses a single layer of rubber across the whole tread to provide consistent traction and maximize durability.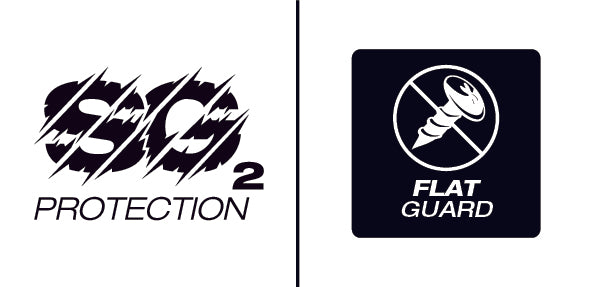 PROTECTION LAYERS
SG2 defends all surfaces of a tire by providing an uninterrupted layer of puncture protection from bead to bead. Flat Guard features an extra layer of rubber beneath the entire tread to provide even more rubber where tires are most likely to be punctured.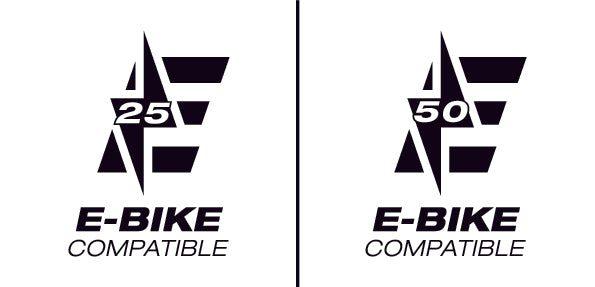 E-COMPATIBLE
Tires with an E25 or E50 icon on the sidewall are designed to withstand the additional weight and forces of modern e-bikes. E25 tires are constructed with additional material to not only strengthen the tire and prevent punctures, but also provide additional support throughout the tire. E50 tires meet ECE-R75 standards for the increased load and speeds associated with e-bikes reaching speeds up to 50 kph.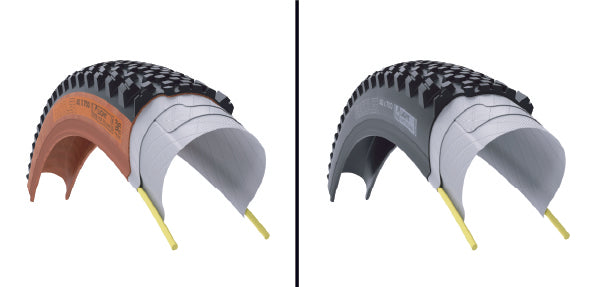 TAN VS. BLACK SIDEWALLS
Many WTB tires are available with either black or tan sidewalls. Tan sidewall tires feature a 60tpi casing. Black sidewall tires are available in 30, 60 or 120tpi casings.