SADDLE FINDER
FIT RIGHT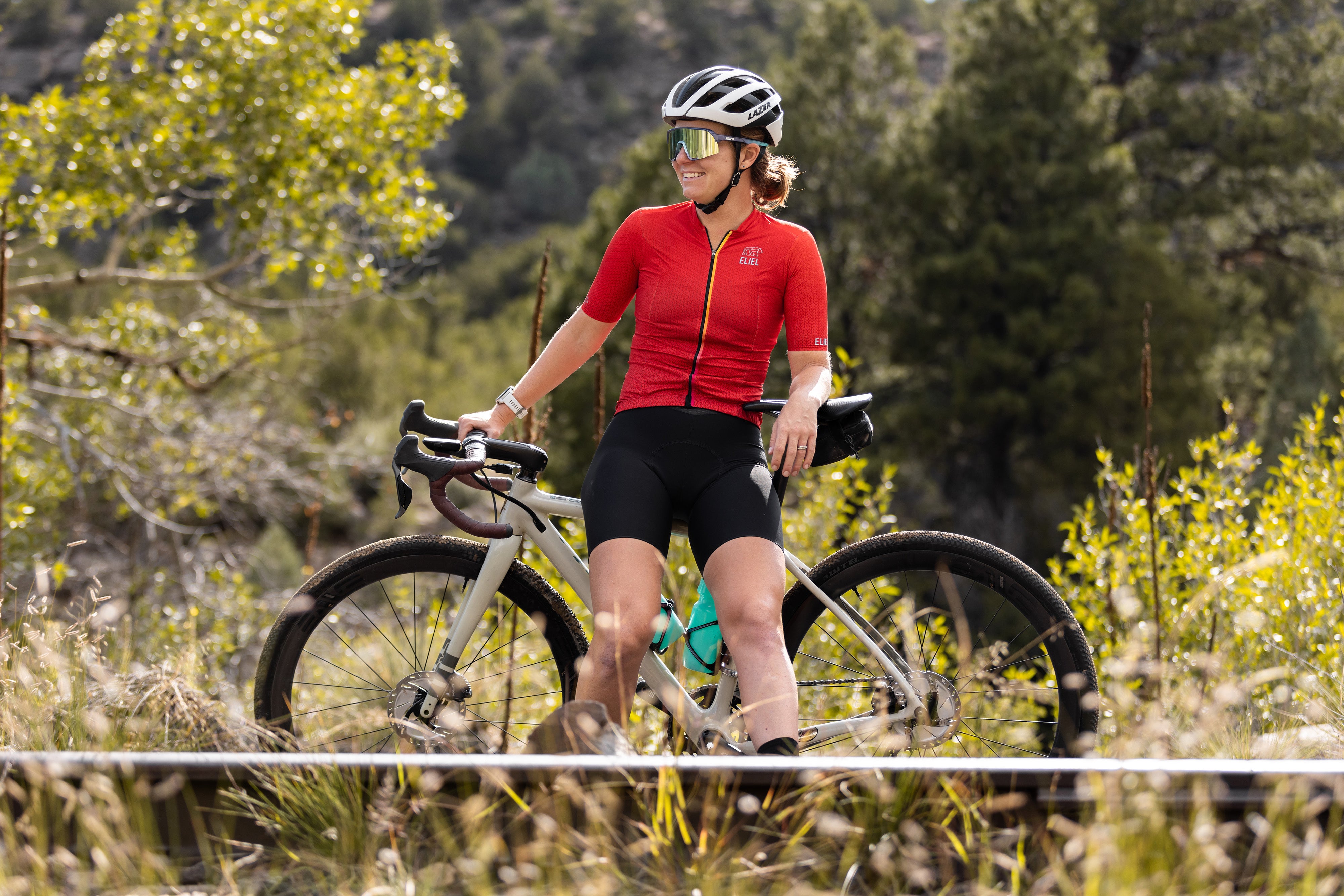 FIND YOUR PERFECT SADDLE
Fit Right embodies ergonomic design and scientific testing to help riders enjoy their riding even more. Understanding that each rider is unique, Fit Right matches our specific products to your riding style. Leaning on decades of working with every kind of rider, Fit Right provides solutions to common complaints.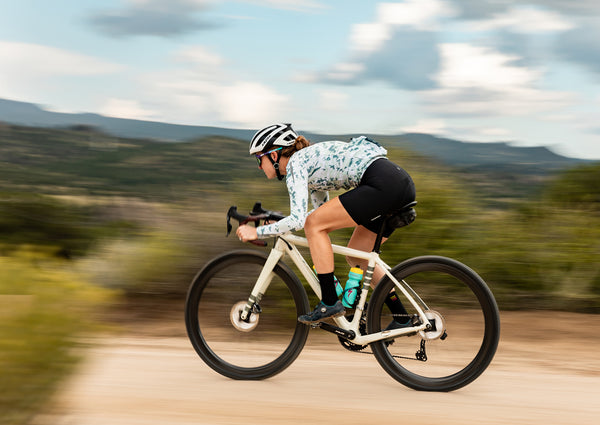 MAKING IT WORK
The human crotch was not meant to bear weight! BUT, we are going to sit on a saddle, right? So how do we do that? We have to find a structure that is able to support our mass, and that is bone. There is lots of scientific data to support that perineal (soft tissue) pressure is a bad idea; that it leads to genital numbness, erectile dysfunction, labial scarring etc. The goal of a bike seat is to support your mass on your bones, called your ischial tuberosities or sit bones. By isolating the pressure to the bone, we relieve the perineum and stay away from all the bad consequences.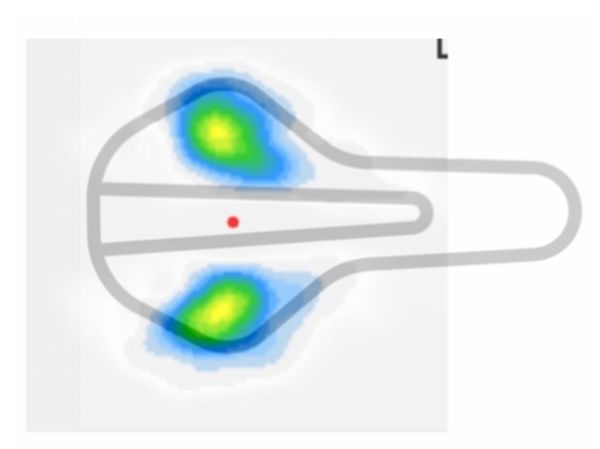 PRESSURE MAPPING AND ENDLESS TESTING
We use pressure mapping extensively in developing our saddles to ensure sit bone support with the kind of rider we are developing the saddle for.

We also rely on working with thousands of riders over the years and have catalogued trends of how different riders ride their bikes.  This has allowed us to see how different riders interact with the saddle differently. Factors like flexibility and stability play a role, as well as intended use of your bike.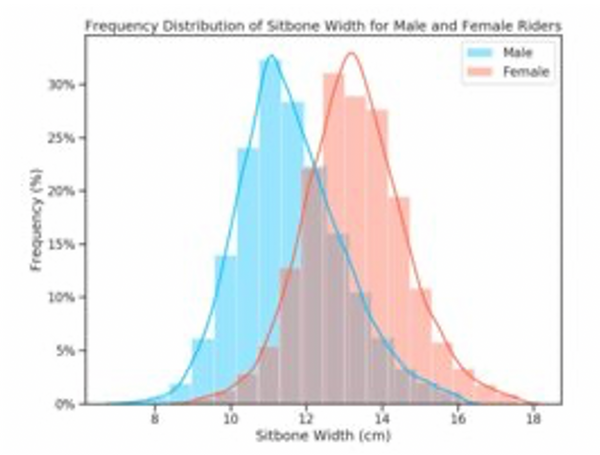 SIT BONE WIDTH
We here at WTB understand that every rider is unique, and this includes their sit bones. If the goal is to support those sit bones, we have to know the distance between them. This can vary from 90mm to 165mm! (see chart)  By understanding how far apart your bones are, we can find a saddle of the appropriate width to support both sit bones.

You will want to check out the available seating area of each saddle. Different saddles can be the same outside width but have very different seating areas!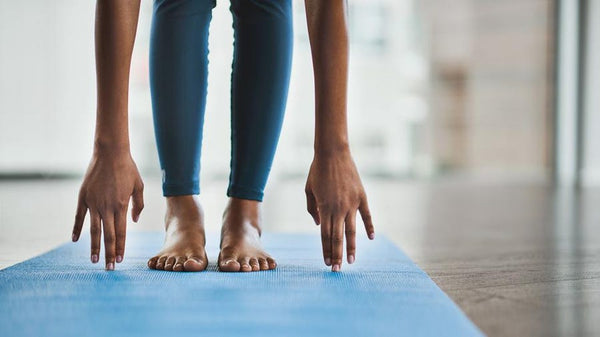 FLEXIBILITY AND STABILITY
Sit bone support is important, but it isn't the only factor in choosing a saddle. Your unique flexibility and stability play a role in how your pelvis interacts with the saddle. This can help determine what shape of saddle fits you best.

If you have good flexibility and stability, you can tilt your pelvis forward and maintain a neutral spine for the duration of your ride.

If  flexibility and stability is a challenge for you, then you tend to ride with your pelvis rolled posterior and flexing your spine.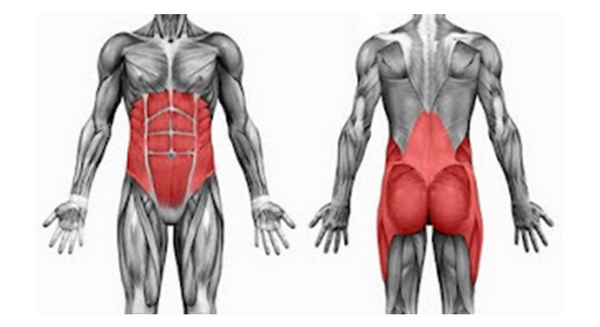 CORE STABILITY
Having a stable core will help you maintain posture while you ride.  This isn't about how many sit-ups you can do. It's the connection between your torso and pelvis. Having a strong core will reduce your hips from rocking, reduce strain on your low back, neck, and even lessen the pressure on your hands!