VIELO X WTB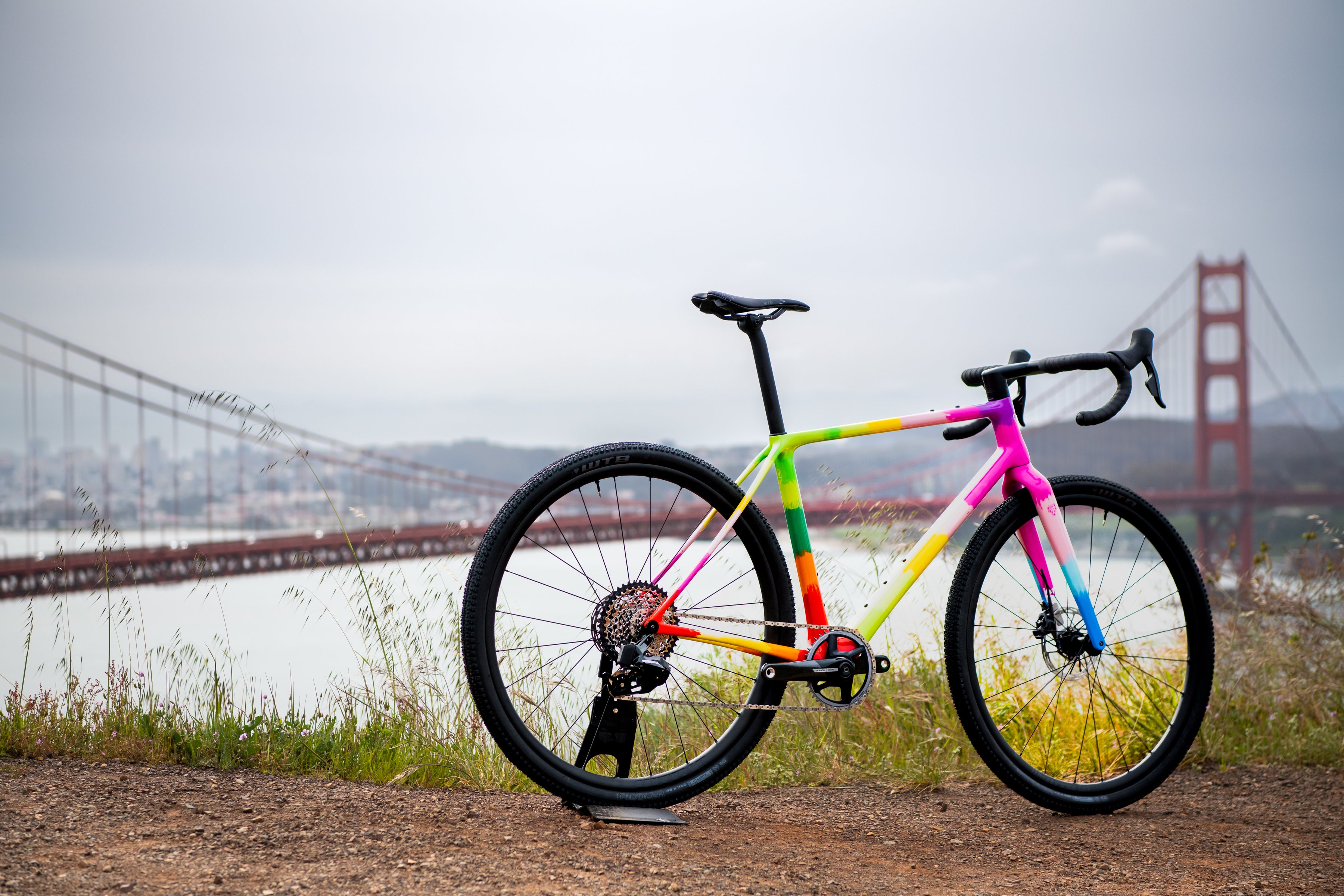 THE MOST BEAUTIFUL BIKE AT SEA OTTER
The Vielo + WTB V+1 is a modern off-road racer with an eye on the past. Inspired by the Repack gang of the early 80's, each frame is hand painted to produce a do-it-yourself vibe. Colorful and loud, this V+1 will never be missed when out on gravel roads.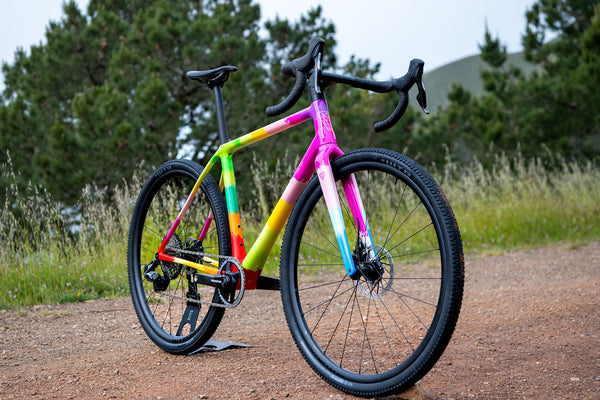 VIELO X WTB
WTB was there when off-road riding began. Based in Marin County, we produce world-class tires and components, believing that better bikes make for an ever better life. Who better to collaborate with than Vielo for a fun Repack project!
Get yours today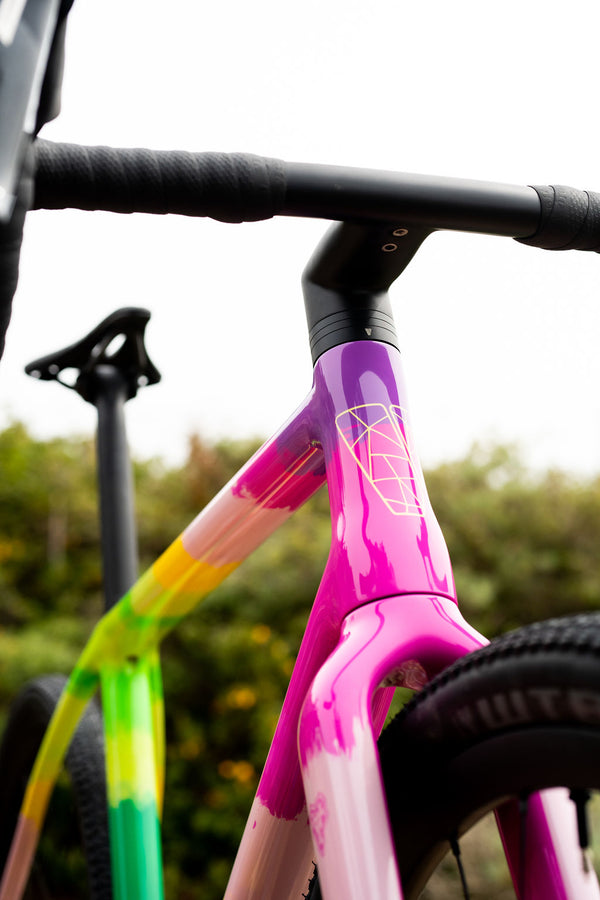 Let's talk about the paint!
Custom-painted by hand in the UK, each bike takes 50 - 60 hours to produce in the super glossy and vibrant finish. The 80s rainbow pallet wouldn't look out of place in downtown Fairfax, CA.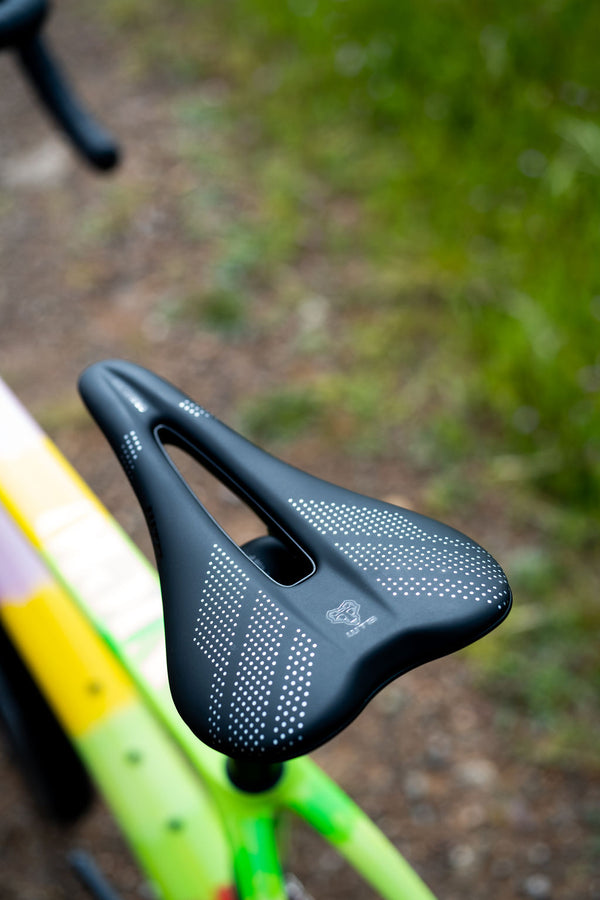 THE GRAVELIER
Gravel riders tend to pedal in a forward-leaning position for long periods of time. To accommodate this riding posture, the side profile of the Gravelier curves from tip-to-tail and cradles the pelvis to provide "locked-in" support. The mid-length portion of the saddle quickly widens out to extend the range of comfortable sitting positions as riders shift forward from the primary support zone. Let's call it the best of both worlds…in one saddle.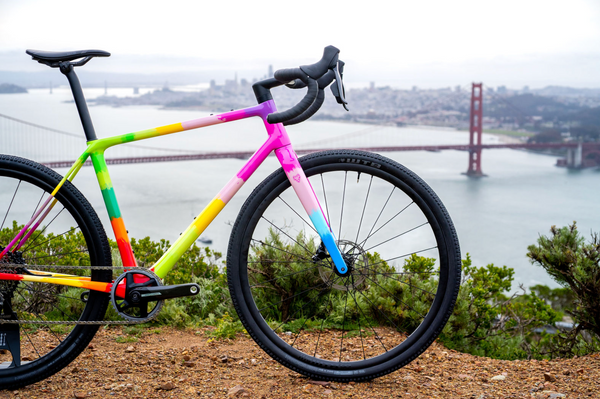 Not just a pretty bike
This bike is race-ready. Under the paint is Vielo's fully wireless Race Edition frame. It's both light and super stiff thanks to a single chainring specific design, because tube transitions to the BB are no longer compromised. The downtube, chainstay and BB are in perfect balance, contributing to 30% greater lateral stiffness.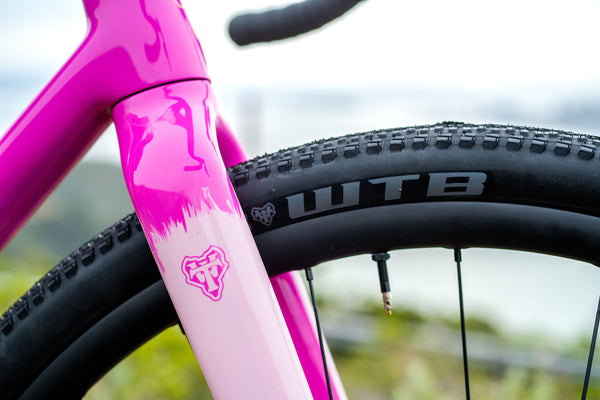 FAST- ROLLING RIDDLER TIRES
This Vielo comes equipped with WTB Riddler 45 tire on a 700c rim. They're set up with components from our TCS Tubeless-Ready system to ensure you have the best balance of performance and reliability.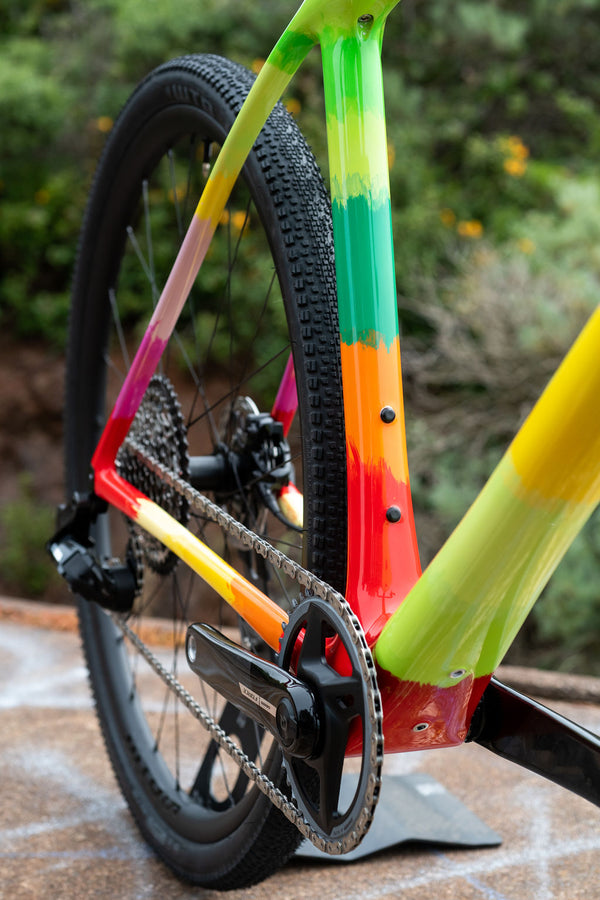 CATEGORY- LEADING CZR WHEELS
CZR i23 is the carbon gravel rim of choice for the best strength-to-weight ratio for big days on gravel. 4D angled spoke holes and an asymmetrical design provide all the necessary ingredients for an incredibly lightweight, responsive and dependable carbon rim.