Saddle Technology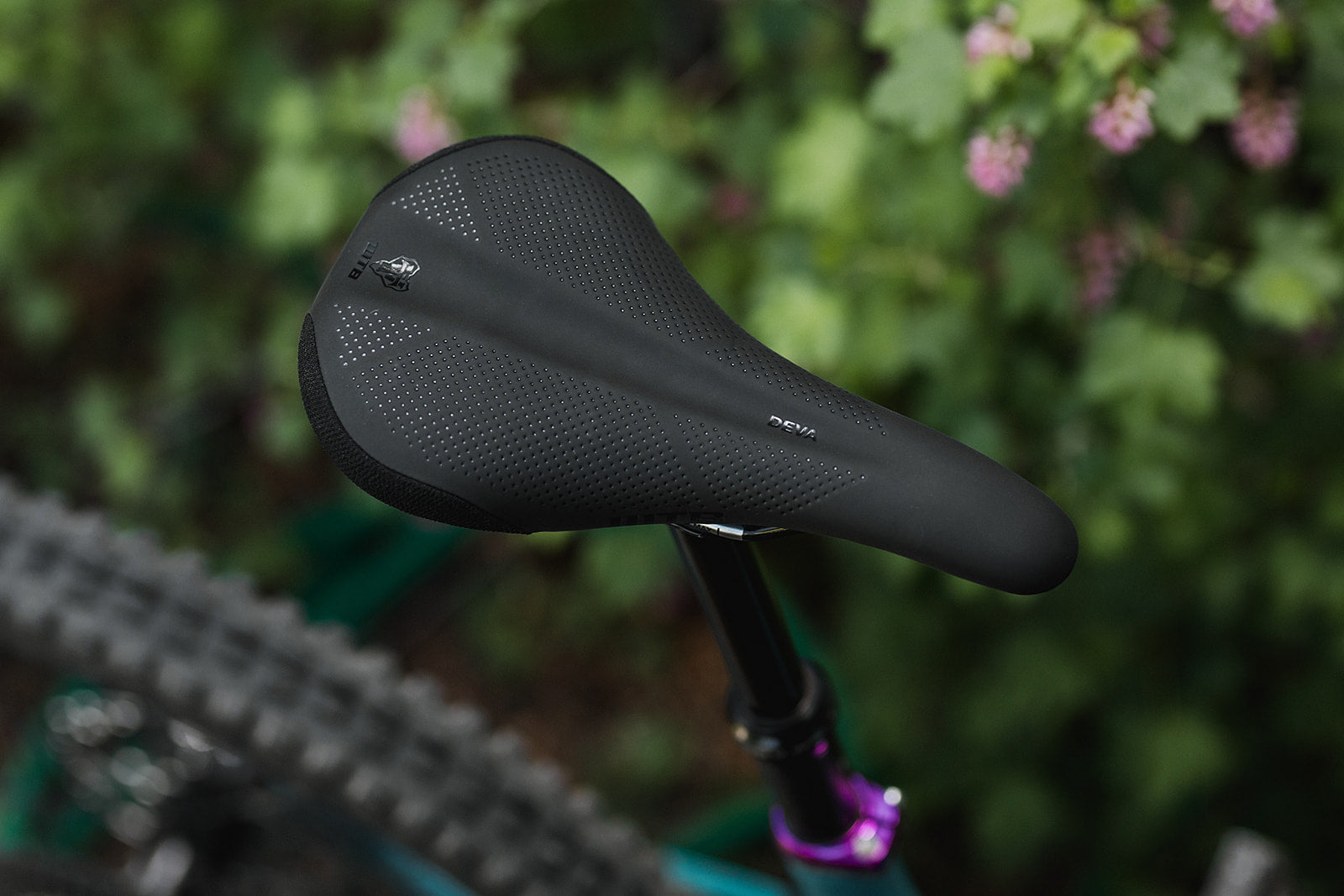 Gone are the days of sitting on mediocrity
WTB offers a complete line of saddles covering a full range of widths and thicknesses. Each of these saddles are available with different padding and rail materials to provide the perfect option for every rider. Our goal is to provide you with a saddle that fits so perfectly that you forget it's beneath you.
EXPLORE SADDLE FEATURES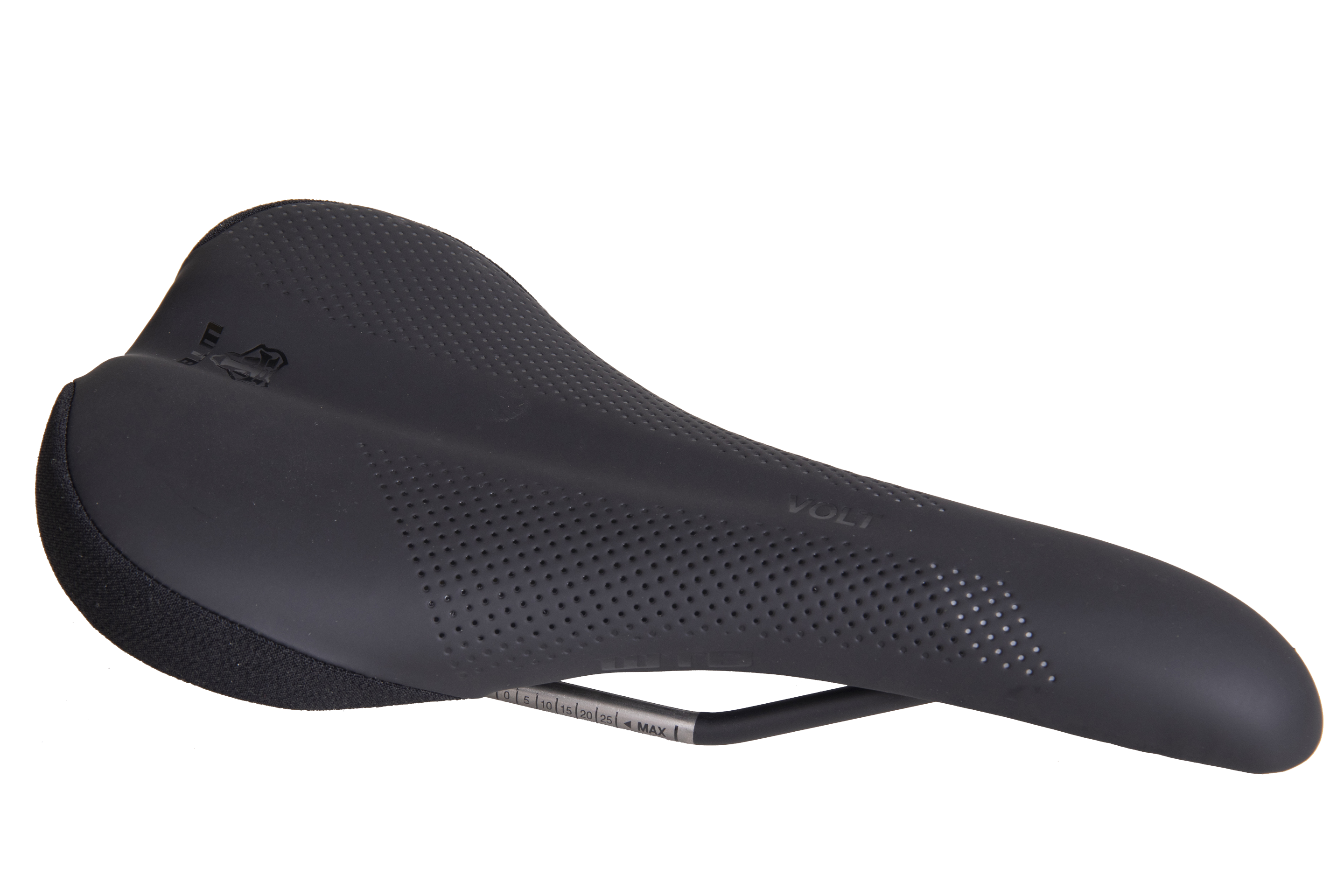 +
+
+
+
+
These durable patches of abrasion-resistance material protect the corners and sides of the saddle from rips and tears.
Found on all WTB saddles, the Love Channel has one very important task: protecting your body from unwanted pressure. The central depression provides soft-tissue relief without sacrificing the structural integrity of the saddle.
Different padding materials offer varying levels of weight, comfort and durability. Some materials are designed to provide comfort for a quick commute to work, while others are specifically tuned to provide lasting comfort throughout an all-day ride.
Choose from four different saddle rail materials to provide various levels of weight, durability, flex and cost. We offer this range of materials to provide carbon rails for riders needing a lightweight advantage, titanium for all-around performance, or cromoly/steel for durability at an affordable cost.
Our microfiber cover closely replicates the look and feel of leather. The supple nature of microfiber allows the foam to support the sit bones without interfering with its durability. The synthetic nature of these covers make them antimicrobial and cruelty-free.
We HAVE WHAT YOU'RE LOOKING FOR
We deliver unbeatable saddle comfort. Numerous saddle shapes, in various sizes, and different padding, cover, rail, and base materials all ensure we make the perfect saddle for your specific needs and physiology.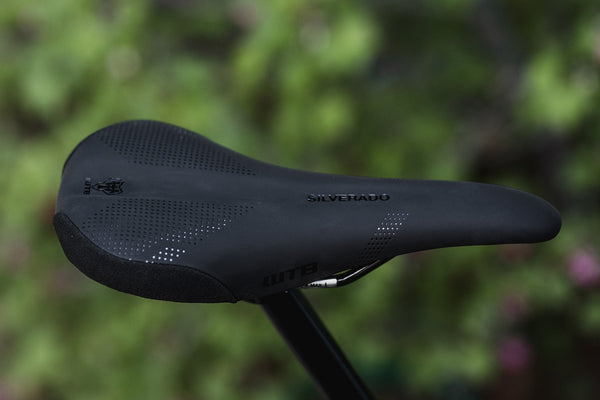 PADDING TYPE
We offer four padding options. DNA, DNAx, HLX and HLX + Gel. DNA is our high-performance padding that holds its shape incredibly well to provide unbeatable comfort and support on long rides while also minimizing saddle weight. DNAx is a lightweight polyurethane padding that is soft to the touch and a great option for anyone worried about sore contact points on their saddle. HLX padding is plusher than our DNA padding. It's a great option for those you prioritize squishiness rather than weight savings. Identical to our HLX padding, HLX + Gel provides the added comfort and support of strategically placed gel inserts in the areas where your sit bones contact the saddle. Think of it as memory foam on your saddle!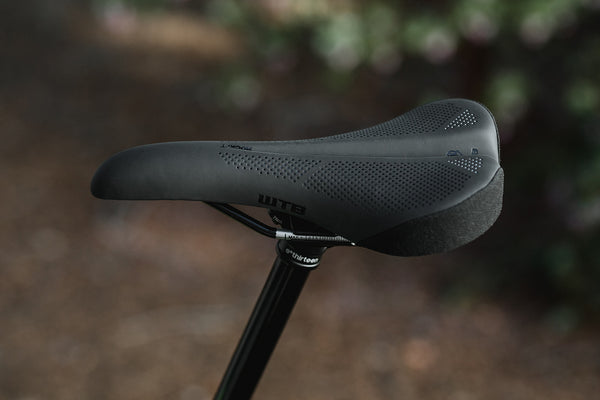 MICROFIBER COVER
Our microfiber cover closely replicates the look and feel of leather. The supple nature of our microfiber cover allows the padding to support your sit bones without interfering with its durability. Furthermore, the synthetic nature of these covers make them both antimicrobial and cruelty-free.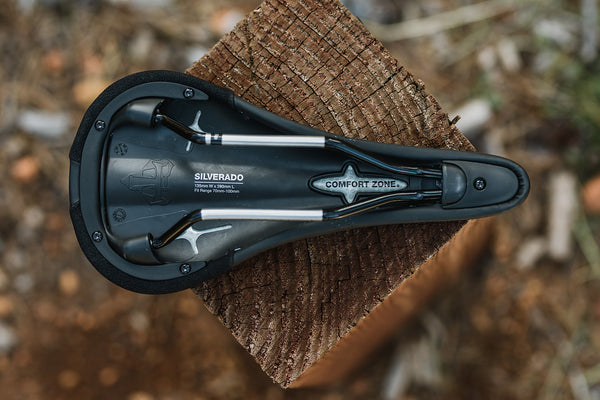 RAIL MATERIAL
WTB offers five different saddle rail materials: carbon, titanium, stainless, cromoly, and steel, to provide various levels of weight, durability, flex and cost. Carbon railed saddles are both the lightest and stiffest. Titanium rails provide medium flex while remaining lightweight and durable. Stainless rails are only marginally heavier than titanium but provide the flex of a steel rail. The benefit of cromoly is increased rail flex for added comfort. Steel is known for its durability and most affordable price point.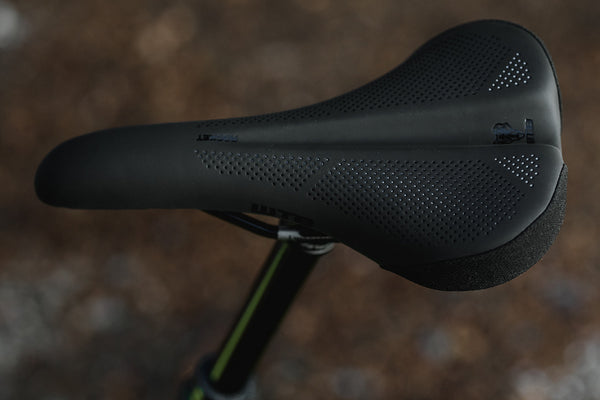 WIDTH AND THICKNESS
WTB saddles come in narrow, medium and wide widths, to accommodate varying sit bone measurements.

Narrow saddles = 70-100mm sit bone widths.
Medium saddles = 100-130mm sit bone widths.
Wide saddles = 130-160mm sit bone widths.

We offer three options of saddle padding thickness using the descriptors Thin, Medium or Thick. Various widths and thicknesses allow riders to find their perfect saddle based on preference and comfort.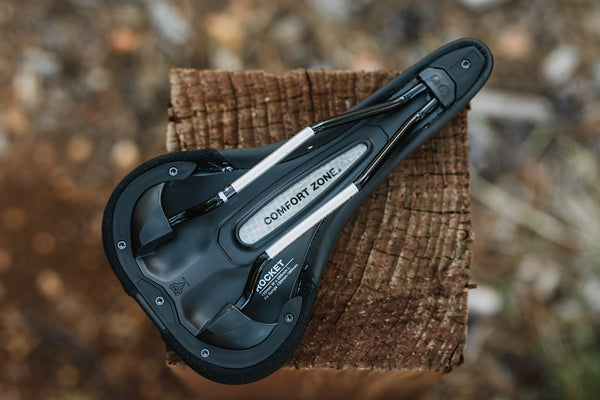 COMFORT ZONE
Featured exclusively on high-end WTB saddles, these small cut-away windows in the saddle base provide additional relief from pressure on sensitive areas. Comfort Zone is a subtle difference that provides noticeable long-term comfort.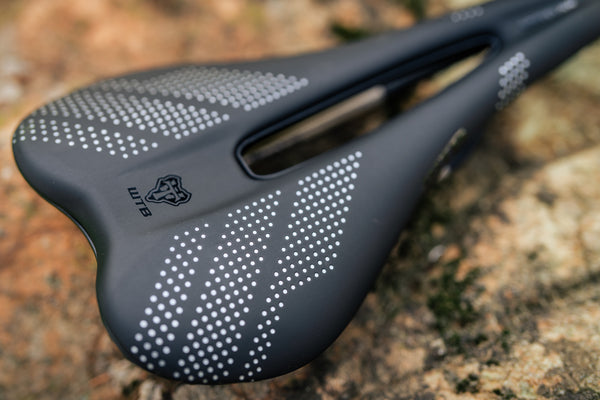 FUSION FORM BASE
New Fusion Form technology allows us to fine-tune the amount of fiber infused into the nylon of each specific saddle model to create a flex profile that balances comfort, support and durability to match the intended use of a saddle. Fusion Form also recesses the padding into the base, which provides a sleek aesthetic without actually reducing overall padding thickness.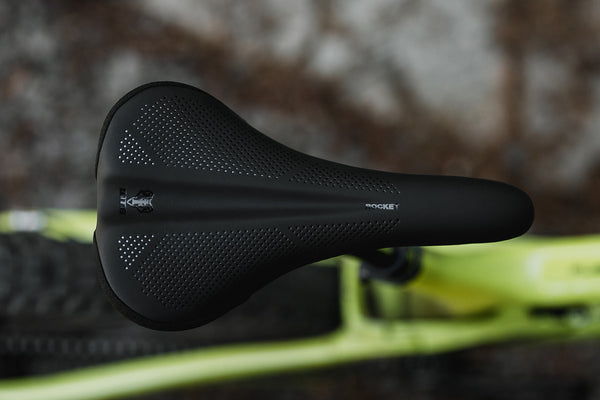 FLEX-TUNED BASE
Most of our traditional "wrapped-and-stapled" saddles feature our Flex-Tuned base, which boasts an exceptional mix of comfortable flex and firm efficiency. Not as supple as our Soft-Shell base and not as stiff as our Carbon Composite base, Flex-Tuned saddles provide the happy medium that is ideal for most riders.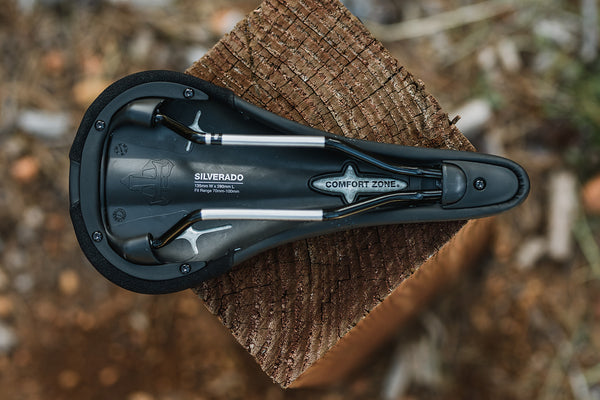 BASE MATERIALS
There are two options for base materials on our saddles: carbon-filled nylon or polypropylene. Polypropylene is more flexible and better suited for rides of less than 3 hours whereas carbon-filled nylon provides a stiff, lighter base meant for all-day excursions. The carbon-filled nylon base is only found on our carbon-rail saddles, while the remainder of our saddles feature a polypropylene base.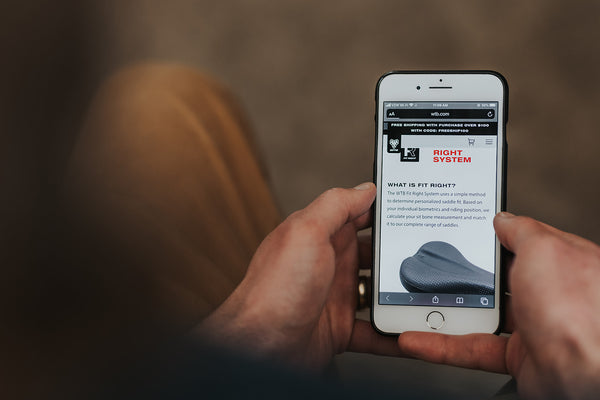 SADDLE FINDER
The WTB Fit Right System uses a simple method to provide personalized saddle fit. Based on your individual biometrics and riding position, we calculate your sit bone measurement and compare it to our scientific data to determine the best option for you in our complete range of saddles.
Find your fit